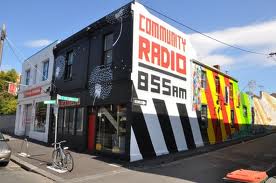 You can listen to our comrade P@ulie being interviewed on 3CR Monday Breakfast here. The interview starts at the 37 minute mark and goes for about 10 minutes. P@ulie touches on: the philosophy of anarchism; the life and death of Francesco Fantin; the Fantin Reading Group; the Direct Action Collective; and the influence of anarchist principles on the Occupy movement. With thanks to our friends at 3CR Community Radio (855AM, on digital radio and online). Happy listening!
Super exciting! Melbourne's only anarchist infoshop will be launching this Saturday evening from 7pm until late.
MAC released Black Light #1 at the 2nd annual Melbourne Anarchist Bookfair. It's available for download over at www.anarchy.org.au.