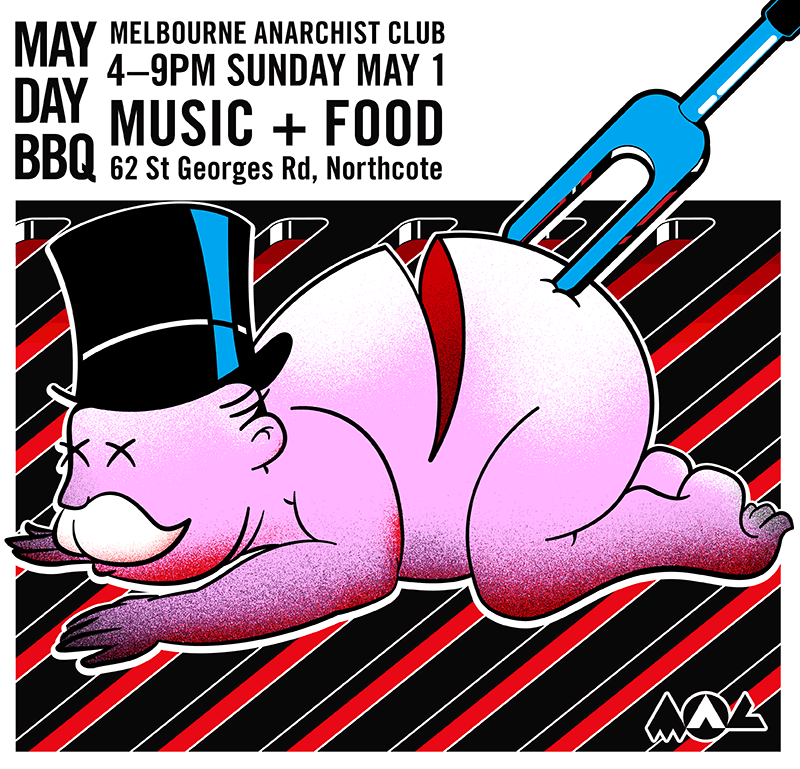 4–9pm Sunday May 1 @ 62 St Georges Rd Northcote
Every year we celebrate May 1, the workers' day of international class solidarity. We'll mark the event with a BBQ and bands in the afternoon.
Featuring acoustic sets from:
Tom Denton (Sweet Teens)
Wil Wagner
Jim Power (Ducks in the Mud)
A Commoner's Revolt (solo)
For information on the anarchist origins of May Day click here.
7pm – 9:30pm Wednesday April 20 @ MAC
We're screening this great fictionalised account of Mujeres Libres (Free Women) in the Spanish Revolution. The space will be open at 7pm and the film screening will start at 7:30pm.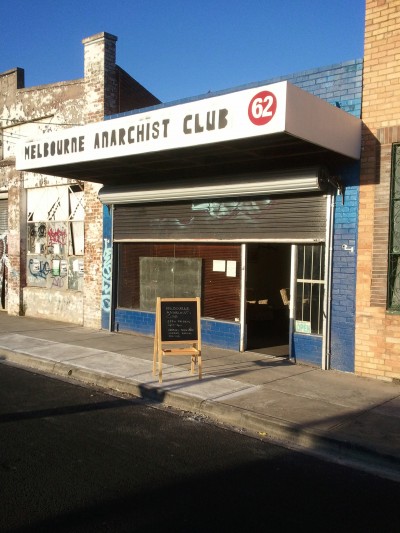 If you'd like to know about upcoming events at the space, please feel free to join the MAC Announce list at Google Groups here.
MAC is open to the public on Saturdays, 11am—5pm [AS OF AUGUST 2012 MAC IS OPEN TO THE PUBLIC FROM MIDDAY TO 5PM].
Come check out the library, the bookshop, or watch a radical DVD. We've also got copies of our publication Black Light as well as many other anarchist and radical zines available. If you're interested in getting involved in MAC, Sundays is a good day to drop in to talk to other members of the club about using the space or getting involved.
MAC is located at 62 St Georges Rd, Northcote.