transphobia
n. Intense dislike of or prejudice against transsexual or transgender people [Oxford].
The MAC rejects transphobia and all other forms of irrational prejudice based upon a person's real or presumed ethnic, national, gender, racial or sexual status. People from all walks of life are welcome to participate in events organised by the MAC and always have been. We welcome debate and discussion and are committed to providing an environment in which this can take place. Any person who has participated in a MAC event and believes they have been subject to some form of harassment or discrimination is encouraged to inform us so that we may attempt to remedy the situation.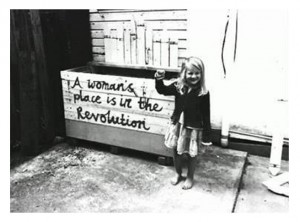 WHEN: 7pm, Thursday, July 3
WHERE: MAC, 62 St Georges Road, Northcote
A discussion evening to create a community among radical and leftist women. Leftist circles can be uninviting or even hostile to feminist and feminist sympathetic women. This event aims to create a dialogue with the intention of fixing these problems. As an oppressed class, women's struggle is a fundamental aspect of the all-encompassing class struggle, and to create a strong movement leftist groups must give respect and visibility to women.
Topics may include, depending on contributions from those attending;
-Experiences with gender politics in the left
-Anarcha-feminism
-Dealing with sexual assault in radical and leftist communities
-LGBTIA issues in the context of radical politics
-Organising future workshops and events
The event will be WOMEN ONLY as encouraged by the custodians of the space. This is to create a safe and inviting atmosphere for women who may have felt uncomfortable entering political spaces dominated by men. Please be respectful of this policy as it is fundamental in ensuring the comfort of all attendees.
If you want to make a short presentation, introduce a topic for discussion, play music, present poetry or any other relevant contribution, please let an admin know! We want to create a diverse, dynamic event and for everyone's voices to be heard. This event is about providing a platform for women and educating each other!
There will be an encouraged donation at the door of a gold coin or whatever amount people feel like donating. All donations go towards the cost of the space's upkeep. Some drinks will be available for gold coin donation. There are facilities to prepare food if anyone would like to volunteer to do that! The space also has a lot of great resources that will be distributed. If you have a zine or other publication that you would like to sell or give away on the night let us know!
Any questions, please don't hesitate to ask.
On Facebook : A Woman's Place is in the Revolution- Discussing Feminist Visibility in Radical Politics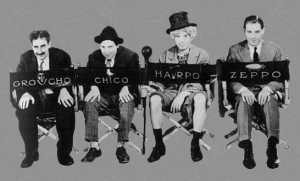 ::: SATURDAY APRIL 19 :::
The People's Front of Judea in collaboration with the Melbourne Anarchist Club presents MARX-ISM 2014.
Everyone should go to Marx-ism 2014. This is Australia's premier Marx Brothers extravaganza, with an explosive program of film screenings and other events! Brilliant satirical comedy that sets the benchmark for anti-authoritarian humor.
Please note that this event has nothing to do with Richard Marx the popular singer, Karl Marx the composer, or Karl Marx the social theorist. Perhaps you were thinking of Marxism 2014?
~ SCHEDULE ~
3pm - Opening Ceremony
3:30pm - Duck Soup (1933) (1hr 10mins)
4:45pm - Quiz Round One
5:30pm - Monkey Business (1931) (1hr 20mins)
7pm - Quiz Round Two
7:30pm - A Day At The Races (1937) (1hr 50mins)
9:30pm - Prize Presentation & Closing Ceremony
Entry is $3 unwaged & $5 waged. There will be free popcorn and duck soup, and other food & drinks available at nominal MAC prices.
::: THURSDAY MAY 1 :::
TBA ...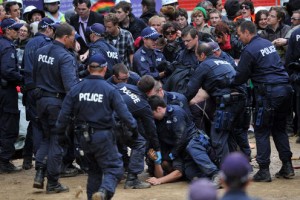 On Sunday, February 9 from 3pm at MAC, a meeting of anarchists and anti-authoritarian radicals to discuss the campaign to oppose the Summary Offences and Sentencing Amendment Bill 2013. Once law, the bill will give police additional powers to break union and community pickets, public assemblies, street marches and other forms of public protest. It constitutes an attack on legal rights to free speech and assembly.
For more information on the amendment see Fitzroy Legal Service submission; Victoria Goes After Protest And Picket Rights, Adam Brereton, New Matilda, January 21, 2014.
We note with interest the reference to the 'Melbourne Anarchist Club' (MAC) in Philip Dorling's article 'Nothing short of anarchy' (The Age, November 14, 2012).
For the record, we have not been contacted by ASIO, will always refuse to provide any information to it if requested, and advise others to do the same.
The MAC exists in order to promote anarchism in Melbourne. We do so by organising public meetings, musical events, social functions and film screenings; attending public rallies and events; producing and distributing propaganda; and otherwise publicising our views.
Our aims and principles may be found on our website. In brief, they comprise a commitment to individual freedom, economic and social equality and working class solidarity. We seek to realise our aim of a classless, non-hierarchical society through education and organisation and the construction of a social movement capable of dismantling capitalism, the state and other forms of exploitation and domination.
For further information on MAC, please feel free to contact us or to attend the Club during our regular opening hours (Sunday, midday to 5pm) or by attending one of our public events.
MAC is now stocking books, pamphlets and CDs for sale. You can find some of these titles here. Most recently we've obtained further copies of Black Flame ($25) and Debt by David Graeber ($35, hardcover).
We also have copies of The Coming Insurrection for sale. You may remember The Coming Insurrection from such shows as Glenn Beck.
MAC is open Sundays noon 'til 5.
Super exciting! Melbourneís only anarchist infoshop will be launching this Saturday evening from 7pm until late.
MAC released Black Light #1 at the 2nd annual Melbourne Anarchist Bookfair. It's available for download over at www.anarchy.org.au.
INTERESTED IN LIVE SOUND?
Black Star PA Collective has been providing live sound to the Activist, Anarchist, and Underground Music scene since 1995. Sound for S11 protests at Crown Casino in 2000, Woomera protests in 2001, Such is Life Punk Festivals, anti-war and peace rallies and countless other benefits and causes are a part of Black Starís proud history. We are currently looking for new members to keep the collective a sustainable and vital part of Melbourneís scene.
If you are interested in learning about live sound and want to be involved please email: blackstarpa[at]groups.facebook.com or subnet69[at]optusnet.com.au
Head on over to anarchy.org.au to see MAC's new project, collating news and items of interest.